Retirees And Remodeling: Aging In Place
When you imagine retirement, you might picture a spot by the beach or the pool with a tropical drink in hand as you lounge back under an umbrella. The reality is that the vast majority of retirees are homebodies, and more so, thanks to aging in place; they're staying in their homes rather than packing up and relocating. According to research done this year:
More than 80 percent of people age 55 and older in 17 major real estate markets who moved during the past seven years remained in the same county or state.

In the U.S., the number of people age 65 and older will nearly double to 83.7 million by 2050, creating a robust market for senior housing/home updates.

Retirees would prefer to stay put. Nearly 90 percent of older Americans want to age in place, and 80 percent said they believed their current residence is where they will always live.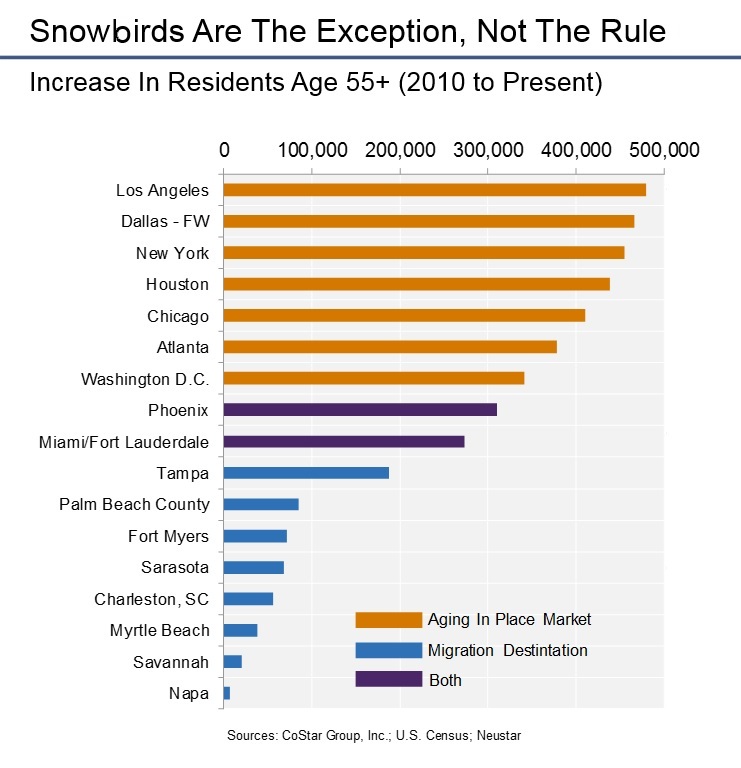 With all that said, what can a pro-aging in place retiree do to make their home more functional, accessible and overall comfortable for years to come?
Here are 6 ways to love and live in your home even longer:
Make it easier to get in and around your home with aging in place
Replacing door knobs with levers can also help with ease of entry.
To make the inside of your house easier to navigate, consider widening doorways to 36 inches or more to accommodate a wheelchair if needed. A hallway should be at least 42 inches wide for optimum wheelchair access
Fall-proof your floors – aging in place style
Choosing the right flooring materials — and removing any stumbling blocks between rooms with different types of floors — can make a big difference in fall prevention.
Create a comfortable kitchen with functionality
Pullout drawers and trays as well as Lazy Susans can to accessibility a lot easier. Installing a single-lever faucet can make your sink easier and safer to use. Having one lever makes it less likely that you'll accidentally scald yourself by turning on the hot water and forgetting to temper it with the cold.
Put the master bedroom at ground level
When homebuyers are looking for a place to live out their retirement years, being able to get to their bedroom without climbing stairs is top priority.
Improve accessibility in the bathroom with aging in place features
One of the hottest trends for boomers doing bathroom makeovers is to swap out the soaking tub for a walk-in shower. A wheelchair can be rolled right into a walk-in, or curbless, shower. Adjustable-height and handheld shower heads also make things easier for anyone who needs to sit while showering.
Enhance safety with lighting
Rocker light switches that you gently push instead of flip are a lot easier on arthritic hands. For safety's sake, the more light you can add to a room, the better. Automatic motion-sensor lights can make a big difference when you're going to the bathroom in the middle of the night or looking for a certain colored shirt in the back of your closet.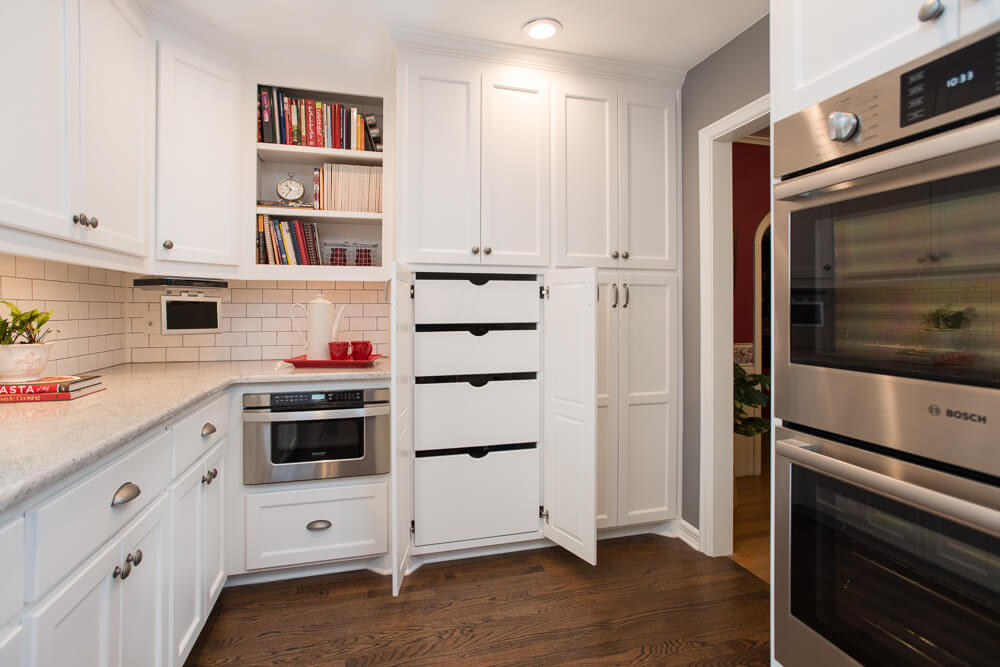 Request a Consultation with your team at Lonestar Design Build
Consultation