Paint Swatch Experimentation For A Home Remodel
Paint. A five letter solution to bland rooms, colorful souls, and outdated spaces. It's often the easiest and most inexpensive way to change-up your home and bring it a new wind of life. However, sometimes committing to a paint color can be challenging.

Homeowners may find themselves asking "Will this color best fit my remodel? Will the finish withstand the rooms day to day elements? Will it be too bold and overpower the room? Will it not be too subtle and not make an impact?"
Case study
If you've ever found yourself bookmarking paint color ideas off the internet for your home remodel, the questions above sound all too familiar. Such was the case with these homeowners. Like many, they wanted to give their home a makeover that would make it functional, current and enjoyable for themselves, family and friends. The homeowners were doing an extensive home remodel that included the master bathroom, guest bathroom, kitchen and living areas.
They wanted a color for each space that would best fit the style of that room. Though, when it came time to narrow down paint color selections, it proved to be a tough decision. They opted in for a neutral tone, but didn't realize just how many variations of beige and earth tones there are.
To help them get a feel for what would ultimately be "the best ones" for their home remodel, our clients took to testing a few options on their walls. What began as four swatches quickly turned into six and then eleven swatches.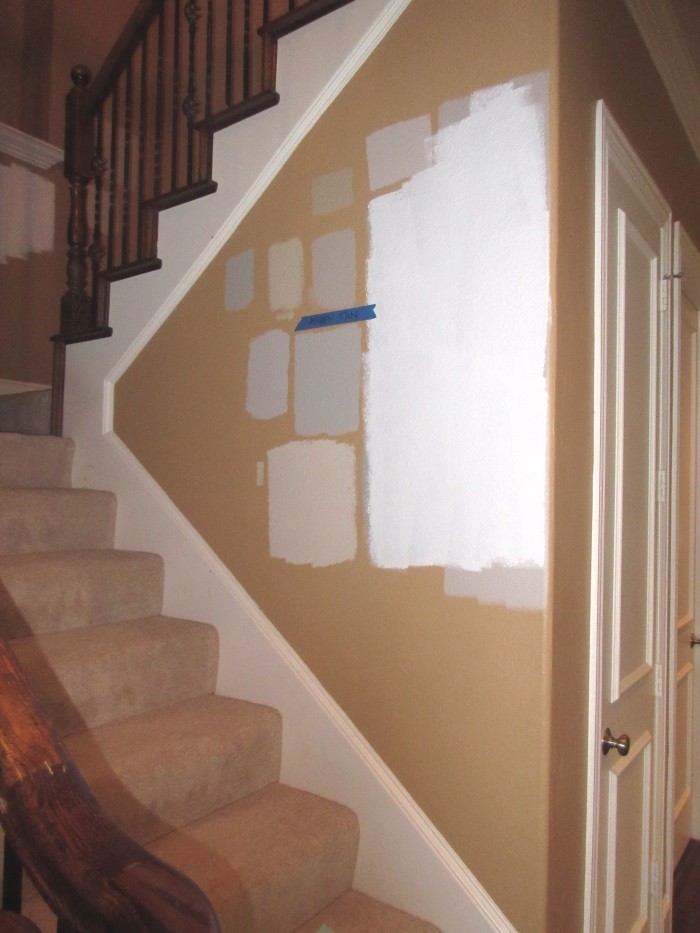 After reviewing over 40 colors and receiving guidance from our Assistant Designer, our clients were able to select paint colors that would best compliment the look and feel of their home. It's not always easy to make a decision on a selection for your home remodel. Sometimes it takes experimentation to help you envision the impact that decision will have on your space.
Through our design/build process, clients are guided each step of the way. The project's design and budget is centered around your needs and wants along with a comprehensive approach to the home remodeling process. Our main concern is that you'll love the end result!